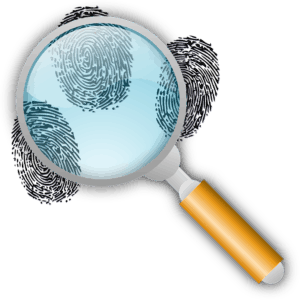 When you're looking to keep your home and your family safe and sound from criminals in the San Angelo, Texas region, consider installing a home security system. Contact a professional to get the best options; the highest quality and the guarantee that your home will be protected against any future break-ins.
Professional Home Security Systems Installation in San Angelo Texas
If you live in the San Angelo, Texas region, you'll want to find the best home security systems company around to install your security system. From entry way cameras, to motion sensors and indoor surveillance, a security company like 1st Alarm San Angelo will take your family's safety seriously and ensure that installation is done right the first time.
Don't waste time installing a home security system on your own. Not only can the installation be time consuming, you may not have the correct materials or tools needed to do the job properly. Not to mention, a professional company will be able to test your security system for any problems.
Home Security Systems with 24/7 Monitoring
Besides providing you with a way to see visitors entering and leaving your home, especially when you're out of town, a professional home security company will be able to offer you around-the-clock monitoring services. If something goes wrong on your San Angelo property during the night, or even during the day when you're not home, a professional company will be on call at all hours to make sure that the proper authorities are notified and your family and home are protected.
Keep in contact with your professional home security systems company to stay updated on your passwords, keep your system up to date, and make sure to have a home security professional come out to inspect your system on a routine basis. Having a professional monitor and inspect your system can also be a great way to show others in your household how everything works, so you can be sure that not just you knows how to enable, disable and test the system.
Keep Criminals at Bay with Home Security
Keeping your family safe is of utmost importance in your home. Choose a professional, high quality home security system that monitors traffic in and out of your home, stays on watch for intruders, and comes with a monitoring system to connect you with the police, fire department, or medics in case of emergency.
Not only will your home security system protect you and your family from criminals, but also you'll deter criminals from even attempting to enter your San Angelo home with visible signage and outdoor security cameras.
1st Alarm San Angelo boasts the best security alarm team in the greater West Texas region.
The 1st Alarm San Angelo professionals have the expertise and resources to help you secure your property quickly and affordably. To learn more about our residential services, request a quote online or visit us at our conveniently located office.
If you are considering adding a security system or a security camera to your home or business, contact the security experts at 1st Alarm San Angelo. We have the expertise and technology to help you secure your premises at an affordable price.  1st Alarm San Angelo can help you with all of your security needs.  Call (325) 672-3224 today.  Request a Quote online or come by the office located at 2001 W Beauregard Avenue in San Angelo, Texas.