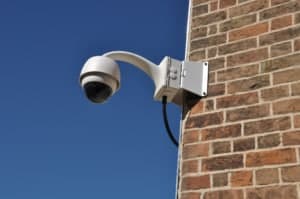 When installing new video surveillance systems for your Amarillo, Texas residence or small business, there are many things that you want to keep in mind before hiring a professional to install your system.
Consider the type of video surveillance you need
Not all video surveillance systems are created equal. Depending on if you are installing a residential system or a system for your business, your needs will be different. The size of your property will make a great difference as well, not to mention potential hazards and any areas of concern.
Make a list of the places you feel most vulnerable, such as back entryways, alleyways, fenced gates, etc. and schedule a consultation with a professional video surveillance company. Not only will a professional security company be able to assess your property, but also they will be able to give you advice on the best methods to protect your investment.
Inform your security company of any past break-ins
If you've had a break-in or burglary in your Amarillo, Texas home or business, make sure to tell your professional security company about the incident. They will want to know when the break-in happened, where it happened and the damage that was caused. With more information, they will be able to assess why your home or office was vulnerable to an attack.
By placing a video surveillance system in a visible, well-lit area, you will help to deter criminals from coming back to your property. Also, if a break-in were to reoccur, then you'll be able to playback your video feed and submit the recording to the proper authorities. Also, a professional video surveillance company that provides around-the-clock monitoring will be able to watch your property for you while you're away on business or vacation.
Be aware of local and state laws about video surveillance systems
By hiring a professional security company to install your video surveillance system, you'll be assured that you are following all the laws of your city and state. Each city is different when it comes to the placement of security cameras, both inside and outside your property. Make sure that your professional installer is up to date on the latest rules and knows exactly where your video surveillance cameras should go. Especially as a business owner, you don't want to deal with any fines or warnings about a poorly installed or badly placed surveillance system. Keep your security updated and in the best condition by hiring a professional to do the installation for you.
If you are looking to install a new security system in your home or business, make sure to do your research on the best security companies in the Amarillo, Texas area. Look for a professional that can get the job done right the first time, and ensure that your investment is protected all hours of the day. 1st Alarm Amarillo boasts the best security alarm team and is the best video surveillance company in the greater West Texas region.
At 1st Alarm Amarillo, security is our #1 priority
We're sure that after you speak with us that 1st Alarm will be your 1st choice to protect your home, business, family, and the people and property that matter most to you.
The 1st Alarm Amarillo professionals have the expertise and resources to help you secure your property quickly and affordably. To learn more about our residential services, request a quote online or visit us at our conveniently located office. If you are considering adding a security system or a security camera to your home or business, contact the security experts at 1st Alarm Amarillo. We have the expertise and technology to help you secure your premises at an affordable price.  1st Alarm Amarillo can help you with all of your security needs. Call 800-276-5559 today.  Request a Quote online or come by the office located at 800 SW 7th Avenue in Amarillo, Texas.