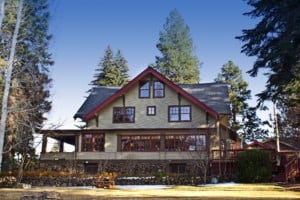 If you have you ever considered installing home security cameras for the protection of your Lubbock, Texas property – now maybe the time. A surveillance camera can play a significant role in preventing home and property crimes. We all know people or have heard news stories about intruders entering a home. These criminals can be bold and may enter your home or property whether you are home or away. Valuables can be replaced, but harming loved ones leaves a permanent scar. Of course, not all crimes can be prevented – but there are measures you can take that will increase the safety of your home or property. A professional installation of a security camera system can decrease the likelihood of unexpected and unwanted guests that wish to do you or your property harm.
Significance of home security cameras
Security cameras can play a significant role in preventing crimes – merely by deterrence. Security cameras are successful deterrents from crimes against your Lubbock TX property. Not only will they act to deter would-be criminals, but they can help if a crime is committed. Common sense tells us that individuals will be less likely to commit a crime against a property where they can see that they are being watched and filmed.
If a crime is committed
If your Lubbock home is victimized by criminal activity, being able to show the identity of the offender to authorities will help to apprehend the guilty offender. Video from a security camera can make prosecution of the criminal easier and more straightforward.
Remote access
Many security camera systems allow you to view your property remotely. With this ability, you will be able to see the activity occurring on your Lubbock TX property while you're away.
Counteracting the cost of home security cameras
Many people put off having security cameras installed because of the cost. If you have concerns about the cost of a security camera system – many homeowner's insurance companies offer a discount when your Lubbock property has had a security camera system put in place. When you consider these savings, as well as the potential savings from a burglary or worse – a security system is a good investment.
Peace of mind
The most important thing to everyone is the safety of their families and property. When you have a security camera system installed by professionals, you gain an extra layer of defense against dangerous intruders. Feeling that your family, belongings and property remain safe, you will gain a peace of mind that helps you lead a more confident and productive life.
If you are considering adding a security system or a security camera to your home or business in Lubbock Texas, contact 1st Alarm of Lubbock Texas today. Having a wireless home security system that includes wireless home security cameras is one of the best ways you can protect what is important to you. 1st Alarm Lubbock has the best security alarm professionals in the region and has the expertise and technology to help you secure your premises at an affordable price.  We can help you with all of your security needs for your business and your home. Call (806) 792-3510 today.  Request a Quote online or come by the office located at 7212 Joliet Ave. #3 in Lubbock Texas.