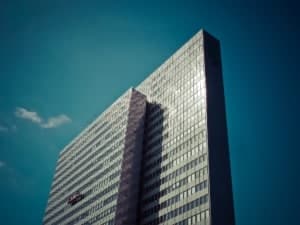 Modern digital technology has made commercial security cameras affordable and easy to install. Once upon a time, it only made sense for major corporations to invest in surveillance cameras. Now companies of all sizes can purchase a security camera system without breaking the bank. If you've been on the fence about purchasing surveillance video security cameras for your business, consider the following benefits they offer.
Deter criminal behavior with 24/7 video surveillance
The mere presence of security cameras is enough to prevent most criminal behavior before it ever occurs. Potential criminals consider robbing or vandalizing a local business will skip right over a company as soon as they learn there's a security system running. It's important to place a security system sign and several video cameras in prominent locations so anyone approaching the premises will be aware of the alarm system. The presence of security cameras also deters theft and vandalism within the company. An employee will think twice about spray painting the parking garage or stealing breakroom supplies, knowing the cameras are capturing the criminal activity.
Prevent other workplace issues by using security cameras
In addition to robbery and vandalism, there is a host of other issues that may occur in the workplace, such as bullying and sexual harassment. It's all too easy for an off comment to escalate quickly, turning into a major problem between two employees. When employees know the security cameras are watching, they're much less likely to engage in sordid behaviors in the workplace. In the event an incident does take place, you'll have the entire encounter on record. Instead of having to take one employee's word over the other, you'll be able to make a sound decision based on hard evidence.
Improve employee productivity with helpful video oversight
Most employees won't steal outright from their company, but they won't think twice about engaging in minor offenses, such as spending long stretches of the workday playing games on their computers or taking social phone calls. When there are multiple employees exhibiting time stealing behaviors, the company's bottom line suffers significantly. Installing security cameras in the workplace greatly reduces this issue.  The presence of security cameras also discourages employees who are considering more major offenses, such as outright theft.
Before you install a security camera system in the office, notify employees of the new development. If you don't let employees know about the cameras, you run the risk of an employee filing a lawsuit. Notifying employees about the new system doesn't mean you have to disclose the locations of the security cameras or even the areas of the office that you'll be monitoring. It's unlawful to monitor any areas of the office reserved for employee personal needs, such as restrooms. Some states also prohibit video surveillance in employee break rooms and lunchrooms.
Some employers don't want to install visible video cameras because they think the cameras detract from the appearance in the workplace. Modern video surveillance cameras come in all sizes and shapes, many of which are very small and blend right into the office or can be hidden behind small objects. Leaving a few visible cameras and concealing the remainder of the system is sufficient for deterring criminal activity and won't compromise the company's aesthetic.
Reputable security camera providers are happy to offer a complimentary on-site consultation to assess your company's security needs and discuss video surveillance solutions that best fit your workplace. You should feel confident about the system you're investing in before you put down any money. Make sure you get your questions answered so there are no surprises.
1st Alarm caters to busy professionals across the state of Texas. With offices in Amarillo, Lubbock, Midland/Odessa, Abilene, El Paso, and San Angelo, it's easy to set up an appointment at your earliest convenience. Call us today to learn more about our commercial security solutions.
If you are considering adding a security system or security cameras to your home or business, contact 1st Alarm today. We are conveniently located in Abilene TX, Amarillo TX, El Paso TX, Lubbock TX, Midland TX / Odessa TX and San Angelo TX.  We have the expertise and technology to help you secure your premises at an affordable price.  Let us help you with all of your security needs for your business and your home.  Call 800-276-5559 today.  Request a Quote online or come by our office nearest you.