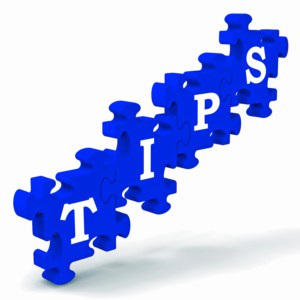 Properly positioning your video surveillance cameras is essential for ensuring the security you desire. If the view of the camera is obstructed by foliage or sun glare and shadow obscure the image, you won't be able to get the full picture of what's going on. To ensure your video surveillance cameras are in the right position, the following are tips our installation crews at 1st Alarm Lubbock TX adhere to:
Secure the Most Vulnerable Spots
Windows, doors, and garage doors are common points of entry for thieves. As such, it is crucial that the cameras cover these main entry points to your Lubbock home or business. However, these are not the only vulnerable spots that should be covered by video surveillance cameras and it is important to remember to install cameras that cover attic vents, entrances to crawlspaces, and other potential points of entry into the property such as basement stairs. In particular, you will want to make sure that off-street areas of the home or business are thoroughly covered.
Choose Your Video Surveillance Cameras Wisely
Everyone's security needs differ and it is important to speak with a video surveillance company to determine which cameras, or a combination of cameras, are best for your Lubbock property. For example, fixed cameras are fantastic at protecting entry points, while mechanical PTZ cameras are ideal for zooming in to catch shoplifters. In this regard, you will want to determine which threats you need to protect against and discuss the advantages and functionality of fixed cameras, mechanical PTZ cameras, and panoramic cameras.
Use Sunlight and Lights to Your Advantage
Video surveillance cameras should never be positioned so that they face directly towards light fixtures or into the sun as this can easily obscure the view. Instead, cameras should be positioned at an angle, far enough away from artificial light that it still takes advantage of any these light sources. This will create a picture perfect image that will capture any ne'er-do-wells in the act.
Aim High…but Not too High
It is crucial to position video surveillance cameras at the proper height to achieve a balance between image quality and camera view. The higher the camera position, the wider the area it can cover, however, unless it is an HD camera with a zoom, the image will not be as sharp and clear. While the higher position will give the camera a greater deterrent factor, it can make the evidence it collects in the event of a crime less usable.
Cover the Hallways
Video surveillance cameras should be positioned to cover the main passageways inside the Lubbock structure such as hallways and stairwells. Even if a criminal is able to evade the exterior cameras, it will be very difficult if not impossible to evade cameras positioned within passageways that must be navigated to move through the building.
Protect the Most Valuable Assets
Whether it is inventory in a Lubbock TX business or a room within the home where your children sleep at night, make sure that video surveillance cameras cover the access points to these areas. For added protection, it's a good idea to connect these cameras with motion sensors that turn on the lights when the alarm is armed and motion is detected.
To learn more about the ways we help businesses and homeowners protect themselves and their property in Lubbock, Texas, contact 1st Alarm Lubbock. We will be happy to tell you about the video surveillance cameras and monitoring services we offer that create peace of mind and genuine security.
If you are considering adding a security system or a security camera to your home or business in Lubbock Texas, contact 1st Alarm of Lubbock Texas today. Having a wireless home security system that includes wireless home security cameras is one of the best ways you can protect what is important to you. 1st Alarm Lubbock has the best security alarm professionals in the region and has the expertise and technology to help you secure your premises at an affordable price.  We can help you with all of your security needs for your business and your home. Call (806) 792-3510 today.  Request a Quote online or come by the office located at 7212 Joliet Ave. #3 in Lubbock Texas.